Remember the one time I said I had a panic attack trying to do a free-fall at Sentosa's Mega Adventure obstacle course?
Well, I too am surprised that I'm still alive and writing after doing the bungy jump at AJ Hackett Sentosa.
It's the home of Singapore's first and only bungy tower and it stands 50 metres above the ground on Siloso Beach. It's the perfect place for thrill-seekers (unlike me) who want to challenge themselves and push their own personal limits.
Walking into AJ Hackett, I was a complete contrast from my friend who (if it was even possible) was practically bouncing off the walls in excitement.
AJ Hackett offers three different activities for adrenaline junkies to try out – the bungy, giant swing and the skybridge.
Here's a tip, go bungy jumping at around 5.30 pm or 6 pm—just in time for the most incredible view of a Sentosa sunset.
For The Thrillseekers
I was not going anywhere near the bungy after the ordeal at Mega Adventure. Even if you paid me, I would not jump from 47 metres. However, it was the only thing my friend was looking forward to.
Sadly, the minimum required weight was just recently adjusted to 45 kilograms and she was slightly below that.
In the end, we both went on the bungy swing instead.
For Those Who Chase Adrenaline But Still, Need A Friend
The bungy swing or giant swing is 40 metres high and you're cocooned in a full-body harness.
It's the best thing to try if you've got a fear of heights or falling because you're somewhat "protected". I felt like the harness was a hug telling me "Don't worry, you're not going to die." After taking our weight measurements and signing an indemnity form stating that you've got no medical conditions that will prevent you from having a heart attack mid-air, they strap you up with all the safety gear.
You'll have to empty all your pockets and leave all photography equipment at this point. Not to worry though. They strap you up with a Go-Pro so that they can record all your screams.
Before you go swinging through the air, a staff member will ask you how you're feeling and record it on a Go-Pro to edit it into a  compilation video which you'll receive at the end of the ride.
We both went up with one of the staff members (the maximum weight for the swing is 300 kilograms total). Once we were in the swing harness, we were briefed about what to do whilst we were in the air.
Since I was on the right side of the swing, I was tasked with pulling the cord that will swiftly drop you from the air.
I had zero energy after doing activities in Sentosa the whole day, so all three of us were stuck in the air for what felt like five whole minutes because I couldn't pull the cord. I ended up passing the cord to the staff and after a short countdown, we went swinging through the air.
It's such an indescribable feeling to be soaring through the air. The overwhelming fear buried itself deep in the back of my mind and I let the adrenaline engulf me instead.
I felt exactly like X-Men's Banshee whilst I was flying through the air.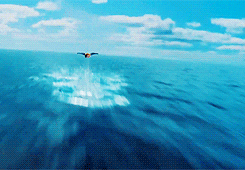 Yes, I would definitely go through this insane experience all over again; fear of heights and all.
An Experience For All Ages
The final activity we didn't get to try was the Skybridge, a new addition to AJ Hackett.
Both the bungy swing and bungy are open to all ages, however, if you're under 18, you require parental consent. On the other hand, the Skybridge allows everyone of all ages to try and conquer their fear of heights.
The Skybridge joins the two towers at AJ Hackett. It's safe for everyone to walk on with no harness. Look down the occasional glass panel scattered on the bridge floor or squeeze into the Glass Cube to see if you can handle the height!
We always say that baby steps are the way to go, but sometimes, you just need someone to metaphorically push you off a cliff to prove that it isn't so bad after all.
Tickets: 
Bungy* S$159, Giant Swing* S$69 (Bookings to be made in advance)
Skybridge S$10 (Tickets available on site)
*Ticket prices are inclusive of an E-Certificate, Access to the Skybridge and an AJ Hackett International membership (20% off) 
---
AJ Hackett Singapore: 30 Siloso Beach Walk, Sentosa Island, Singapore 099011 | +65 6911 3070 | Website |Instagram| Opening Hours: Sunday to Thursday (10am to 7.30pm) Friday and Saturday (10am to 9pm) Registration begins at 10am, activities start at 11.30am