It can be pretty hard to find prom dresses in Singapore for that one prom day. Not surprising considering the fact that proms aren't that common here even for schools. But hey, evening dresses are still required for fancy events, right?
For my secondary school prom, I improvised and wore a Topshop lace bralet and a leather skirt. I loved my two-piece prom outfit but if you wanna have a complete look and exude atas-ness, here are ten places you can buy a prom dress in Singapore including in-store and online recommendations.
–Online shops–
1. Tobi 
First on our list is Tobi. This online store sells beautiful pieces of clothing so instead of a dress, you could buy a top and a skirt to mix it up. They have a huge variety of prom dress styles- including bodycon dresses, highneck prom dresses, two-piece dresses and boho prom dresses.
Most importantly, this Los Angeles fashion brand offers free shipping to Singapore, with no minimum spend amount! You can download the Tobi App on the App Store and on Google Play. Do take note of how long it takes to ship though so you don't miss your prom date.
Tobi: Website | Instagram | Facebook | Twitter
2. Fashionnova
I'm sure you've heard of Fashionnova, I mean even celebs like Kylie Jenner and Khloe Kardashian have raved about it. This store literally has everything- from glitzy dresses to simple and classic designs.
They have hundreds of gowns and cute mini dresses perfect for prom. On top of that, they have sizes ranging from XS- 3X. And these dresses are so pretty I wish I had a prom to attend.
Fashionnova: Website | Instagram | Facebook | Youtube
3. ASOS
Of course, I gotta give ASOS an honourable mention for how inclusive they are. One thing that makes them stand out is that ASOS has a curvy plus-size range as well as dresses for taller women, thus catering to more body shapes and sizes.
Dress sizes go up to UK20! On top of free shipping to Singapore, they have quick delivery services.
ASOS: Website| Instagram | Facebook
4. Zalora
Obviously, online fashion powerhouse Zalora was gonna be mentioned in this list. Thanks to Zalora, you can check out dresses from a variety of stores. You'll get free shipping with a S$40 spend, which is easy because you know you're gonna splurge on your prom dress anyway!
Zalora: Website | Instagram | Facebook
5. Frockalicious
We've all pretty much seen Lily Collins looking like a literal goddess in her Elie Saab dress- a dress that sent Twitter into a frenzy. Luckily for you, Frockalicious sells a look-alike of this famous dress! Besides that, this store carries sizes for curvier, plus sized women. Since Frockalisious is based in Singapore, you can get customer support and local shipping done a lot faster. Do note that their physical store is no longer operating.
Frockalicious: Website | Instagram | Facebook | Tel: 86885366
6. Aijek
Last on the list is Aijek. Many of their designs are girly and fun with bright, vibrant colours. Aijek's dresses are pricier compared to the previously mentioned stores. Shipping will cost US$15 for orders below US$500. Deliveries will usually arrive within 3-5 working days or even 1-2 days for express shipping, perfect for last-minute shoppers.
Aijek: Website | Instagram | Facebook
–In-store physical outlets–
7. Satine
Next on the list is Satine, which is located at The Centrepoint! This boutique's dresses are definitely more extravagant and luxurious so for those who love extra sparkle, you'll love their dresses.
You can find short dresses for parties, long sexy gowns and a wide variety of dresses here. If you are the sort that prefers to feel and try on clothes for fitting, head on down to their physical store.
Satine Boutique: #02-48 The Centrepoint 176 Orchard Rd Singapore 238876 | Website | Instagram | Facebook | Twitter | Tel: 67332126
8. Love, Bonito
If you're a person that prefers simpler dresses, without all the sparkle and glitter, you can check out Love, Bonito! Besides everyday outfits and office wear, they sell dresses fit for prom too. Although beginning from an online blog shop, there are now three Love, Bonito physical retail stores across Singapore, located at 313 Somerset, Jem, and the new Funan mall. Buy them off the rack if you need a dress immediately.
Love Bonito: 313 Orchard Rd, Singapore 238895 | Website | Instagram| Facebook
9. Flamingo Boutique @ Orchard Gateway
Located at orchardgateway, Flamingo Boutique is another option for you if you want to physically try on your dress before purchasing it. I know ladies who are very particular about how certain materials feel on their skin.
Their collection consists of carefully hand-picked pieces, thus making their dresses unique and exclusive. Thanks to this, you won't have to worry about someone else showing up in the same dress as you.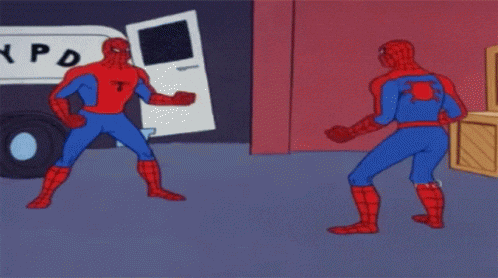 Flamingo Boutique: #B2- 29 Orchard Gateway The Underground , 277 Orchard Road Singapore 238858 | Website | Instagram | Facebook | Tel: 81010472
10. Covetella
This store sells bold, statement pieces which are perfect for prom. Just a heads up, Covetella is definitely on the pricier side but if you're the type of person to go all out for events like this, go for it.
Covetella: #04-08 Apex @ Henderson, 201 Henderson Road Singapore 159545 | Website | Facebook | Tel: 87513560
---
I hope these 10 stores help you out when you're in need of a prom/ evening dress. You'll probably only attend prom once in your life so you, of course, you gotta look bomb af. After all, it is a night you're gonna remember for the rest of your life. Even if your school doesn't have a prom, you can check these stores out for graduation or evening dresses!