2020 is bad, we know—there's COVID-19, racial discrimination, economic downturn, and country borders that seem to be perpetually on lock down. They say if life gives you lemons, make lemonade. So, while you sip on this refreshingly sour beverage, perhaps you may want to indulge in these six shows that portray positive demonstrations of human willpower and sheer perseverance while finding lost hope amid this stormy season.
---
1. 17 again
When a mistake in your teen years brings consequential effects in your life, it is no wonder why one can be filled with immense remorse. Everything seems to fall apart for Mike—a divorce, an estranged relationship with his children, and a lack of progression in his career. All Mike wants is to be 17 again.
Haunted by Murphy's Law, this is a time machine gone wrong. Like a body switch, Mike is trapped in his 17-year-old body but his problems didn't go away. Watch how Mike and his best friend, Ned, try to navigate through this peculiar situation in an attempt to change Mike's course of life.
Who should watch it: Have you made a wrong decision in your life and hope you can start all over again? This is the show for you.
17 again | Watch Here
---
2. Feel the Beat
A self-centred dancer, April, fell from grace and was banished from Broadway. After her failure, she unwillingly moves back to her small hometown and tries to avoid her community. However, life has a different plan for her and she reluctantly joins her former dance teacher to teach a group of young dancers after she knew that this competition could be a comeback chance in her dance career.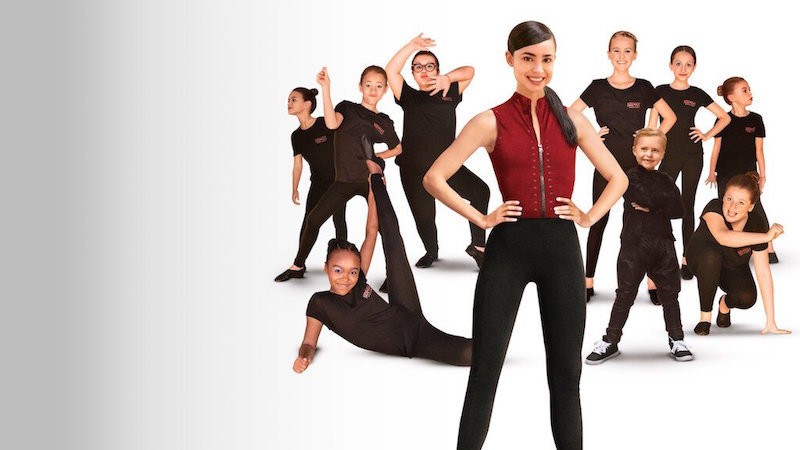 Expect an unexpected turn of events as April steers through the roadblock and challenges while discovering her true destiny of living life with meaning.
Who should watch it: If you feel disappointed with how things in your life is turning out and want some personal encouragement, this show is an inspiring affirmation of overcoming all odds on the road to self-discovery
Feel the Beat | Watch Here
---
3. Holiday in the Wild
After a broken marriage, Kate finds herself on a ticket to Zambia all by herself, on a trip intended to be a second honeymoon. Don't worry, as much as it is a cliché, a romcom never disappoints. Follow Kate as she sets herself up on a "eat pray love" trip, finds new love, and a fresh purpose in life.
Besides, the show also brings to light wildlife conservation, and the plight of animals in the face of animal poaching. Animal lovers, get ready for your kleenex.
Who should watch it: If you love the safari and animals, especially elephants, this show transports you to the savanna setting and brings your mind on a vacation.
Holiday in the Wild | Watch Here
---
4. Falling Inn Love
Another romantic comedy on the list, Falling Inn love is about a girl, Gabriela, who loses her job and breaks up with her boyfriend in the same week. However, with a stroke of luck, she wins an online contest, which gives her a prize of an Inn in New Zealand—allegedly a beautiful and gorgeous one if the promotional materials were to be believed.
After traveling thousands of miles, she discovers that the Inn is in a terrible state and was put up as a "prize" in a bid to get rid of it. However fret not, the story takes an interesting turn as Gabriela starts her renovation and restoration process.
Who should watch it: Anyone who feels life has given them the shorter end of the stick, may Gabriela's plight ignite hope in your life again.
Falling Inn Love | Watch Here
---
5. Wild Ride Rodeo
Wild Ride Rodeo is an inspirational tale based on the true story of a competitive rodeo—Amberley Snyder—who suffered a spinal injury after an accident. After the near-fatal accident, Amberley was paralysed waist-down which dashed her hopes and dreams.
The story revolves around her recovery process and shows her intimate emotional journey towards enlightenment. It is filled with encouraging messages and teachable moments like the value of family support and acceptance of adversity.
Who should watch it: For anyone who needs extra courage to live and find hope in life.
Wild Ride Rodeo | Watch Here
---
6. Full Out
This sports film is based on the real-life recount of an elite gymnast, Ariana Berlin, who is forced to give up her Olympic dreams after a debilitating car accident.
The film chronicles her recovery as she undergoes rehabilitation, gains confidence, and unexpectedly returns triumphantly to the gymnastic world. As the memorable verses of the show echoes, "it's not all about gymnastics, it's about life."
Who should watch it: For those who suffered mishaps and want to get back on track, this show will inspire you to persevere amid those dark moments of despair.
Full Out | Watch Here